Over the last couple of years, technology has evolved significantly such that there are digital solutions for every business predicament. New solutions and innovative software applications have transformed the industry, providing answers for every business challenge that currently exists. Especially due to the current COVID-19 pandemic, several companies had to shut down or lay off employees to reduce the loss. But companies that adopted technology and automation have reinforced their existing workflow and have made more business ROI than any other company. Manual testing had similar challenges over the years, as enterprises were not able to meet the high demand in software development due to the time needed for testing.
Artificial Intelligence Enhances Businesses
The innovative applications had to be tested under new circumstances and test scripts, therefore, manual testers required months of training and hands-on experience to ensure that these solutions were ready for the real world. This created time delays and increased expenses as enterprises had to train manual testers in order to adapt to the growing technology. Artificial Intelligence (AI) played a pivotal role in the advancement of Test Automation and helped testers complete quality analysis on time with less expense. AI not only automated test script generation or test case scenarios but also provided in-depth AI-driven data analytics capabilities that significantly help businesses to reduce errors in the next iteration. This data is also known as Big Data allowing decision-makers to take an appropriate stand on product development and software manufacturing. Data not only came from the test reports but are also based on product performance, customer insights, and database storage. All these data are difficult to analyse and implement in the next strategy using traditional testing methods. Therefore to quickly test and review big data, AI-driven techniques are used.
The Need For Big Data Applications Testing
Artificial Intelligence requires big data input on a continuous scale to enhance itself and learn new strategies. Similarly, big data cannot be handled by traditional or manual methods and needs AI to analyse it in order to offer real value. Therefore we can undoubtedly say that both AI and big data are interdependent, at the same time, extremely crucial for a company in digital transformation.
But invaluable or incorrect data can not help a business, it will only destroy the company's reputation and increase expense with no ROI. Hence, it's imperative that the big data is precisely and accurately tested in order to make sure that it's relevant.  As mentioned earlier, manually testing this data from over millions of data points can be exhausting and will cost the company more expensive than income. Especially businesses that rely upon the Internet of Things (IoT), Cloud Computing, and other software solutions, will amass tremendous amounts of data every day.
This data, if not properly collected, deployed, and analysed will prove to be invaluable to the enterprise. With the implementation of AI-based testing and predictive data analytics, quality analysis can be done from every data and can result in more enhanced decision-making for the business leaders. Businesses can leverage artificial intelligence to proactively test and certify the big data and applications in live deployment, hence ensuring that the data is 100% reliable and accurate. This would involve intelligent data analysis and sampling, various innovative cataloguing methods, and high-end big data performance testing.
The Need For AI-Driven Testing Approach For Big Data
Unlike manual testing, Artificial Intelligence offers more enhanced processing power, in terms of speed and scale. It is quick to learn the modern predicaments and can develop test scripts automatically based on the previous results. Especially since more software solutions and applications are being deployed nowadays and more industries have adopted smart IoT devices to ensure smooth workflow, there are billions of big data available.
Companies all around the have started to adopt Agile & DevOps-driven software development approaches, and this has increased the speed of application development, making big data testing more crucial than ever before. Hence, businesses must eliminate the traditional testing approaches and implement automation to generate better outcomes.
An AI-driven test case management strategy for big data testing can help businesses achieve faster deployments, govern over test data and test suites, and gain better traceability with backward & forward integration. It can also help in the process of obtaining early test feedback with unattended execution.
How AI-driven Big Data Testing Is Transforming The QA Environment
By implementing innovative Artificial Intelligence (AI) algorithms for big data test suite optimization and analytics, QA teams and testing service providers can leverage several benefits. QA teams can discover smart asset creation using data repositories, understand to identify relationships between test assets and software necessities, predict the circumstance of an incident or with reliable analytic capabilities and insights. And last but not the least, to respond to that incident proactively. AI is capable of automating the test procedures such that the manual intervention required is much lower. This will eliminate the dependency on manual testers and ensure more money is saved because the product will have fewer errors when compared to traditional testing methods. AI-driven Big Data Testing can bring about transformation in an enterprise QA environment and facilitate digital quality assurance in a number of ways:
i) Dynamic Analytics
Several enterprises have adopted analytics tools and data processing systems to reliably make the right decision in a business environment. These tools are run on a Machine learning (ML) algorithm, a component of AI that is well known for processing tens of thousands of data points in real-time. In AI-based big data testing, Machine Learning (ML) allows QA teams to develop models and predictive analytics capable of testing and retesting at a much faster rate compared to manual strategies. Therefore, with the implementation of AI-based big data testing, the digital optimization process of an enterprise can become much more effective.
ii) Faster Processing
There are two areas in big data testing where artificial intelligence excels when compared to human testers or manual QA testers:
Artificial intelligence can analyse a much greater volume of data within a given amount of time
Artificial intelligence ensures that errors are identified and higher quality results are generated.
This means that AI-based big data testing is capable of streaming and expediting multiple digital processes and helping QA testers achieve digital quality assurance much faster. Artificial intelligence is also capable of discovering a wide range of new relationships between the datasets in huge data collections. This can further help businesses in identifying new opportunities for revenue generation and service enhancement.
iii) AI Drives Economies at Scale
Artificial intelligence based algorithms can comprehend data, test results and patterns at shorter time periods when compared to human testers. This helps the QA teams to quickly identify issues without it resulting in a more severe error. Since the error is identified and corrected initially, the expense required will be much lower than when an error is identified at the final face. It also gives developers and QA testers time to collaborate on product development which results in an agile methodology. Hence, the software can be tested simultaneously while it is being developed and can be delivered faster to the clients.
Thus, artificial intelligence can help scale processes in ways that are simply not possible with traditional systems and manual teams. A software solution that can otherwise take months for test result generation can be processed by AI-based platforms within minutes or even seconds.
iv) Alleviating Common Data Issues
Artificial Intelligence (AI) ensures digital quality assurance by addressing flaws or low-quality issues in big data. Machine learning can then help in cleansing the data and integrating more reliable data. Which means that ML algorithms can seamlessly identify missing or outlier values, and duplicate those records instantly so that the QA teams can leverage complete data. If the big data is not reliable and complete, the insights emanated from it cannot be relied on. This is where AI-based big data testing is helping QA teams and test service providers. When it comes to machine learning projects, most of the time are disbursed for the analysing and preparation of data. This is an essential function that artificial intelligence is playing and it is making a tremendous difference in promoting more enhanced business decisions.
Conclusion
Businesses must follow a comprehensive big data automation testing approach that facilitates live integration of information, to ensure that their data is relevant and influential. Test automation services have been widely adopted nowadays in testing large-scale data warehousing and enterprise intelligence applications. Several companies have leveraged the multiple benefits of Artificial Intelligence and Machine learning in business automation. Therefore companies that adopt automation can decrease expense, improve efficiency, product quality, and most importantly can meet time to market demands.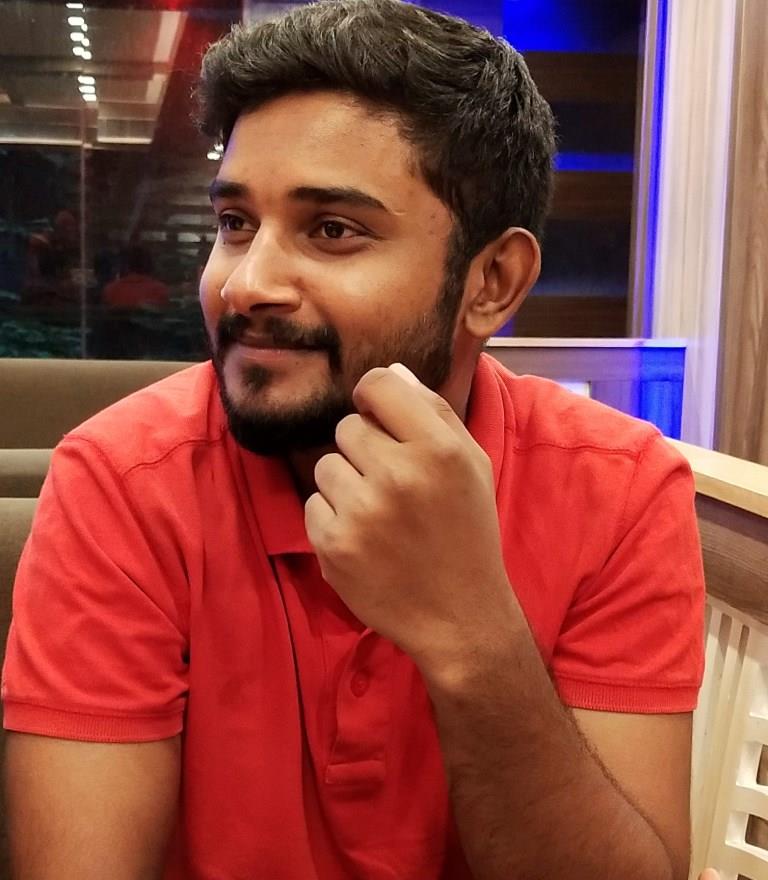 Ricky Philip is an industry expert and a professional writer working at ThinkPalm Technologies. His articles are focused on Test automation services, artificial intelligence, big data, SDN/NFV, and cloud analytics. He is also a contributor to several prominent online publishing platforms such as DZone, HubSpot and Hackernoon.